Jesse Davies Team - Your Premier Choice for Top-Rated Calgary Investment Realtor. Specializing in finding the best investment properties in Calgary with personalized service and expert market knowledge.
As a leading investment realtor in Calgary, we have a deep understanding of the local market and are dedicated to finding properties that will provide the best return on investment for our clients. We understand that investing in real estate can be a daunting task, which is why we provide our clients with personalized service and guidance every step of the way.
Our team of experienced realtors have a wealth of knowledge and expertise in the Calgary real estate market. We stay up to date on the latest market trends and changes, ensuring that we are able to provide our clients with the most accurate and current information. This allows us to identify properties that have the potential for strong returns, whether it's through rental income or appreciation.
We have a wide range of properties available, including single-family homes, multi-unit buildings, and commercial properties. Whether you're a first-time investor or a seasoned pro, we have something to suit your needs. We work closely with our clients to understand their investment goals and help them find properties that align with those goals.
Our website is designed to be user-friendly and easy to navigate, making it easy for you to find the properties you're looking for. You can search for properties by location, price, and property type. You can also sign up for our property alerts, so you'll be the first to know about new properties that match your criteria.
We also offer a variety of additional services to help our clients navigate the investment process. These services include property management, rental income analysis, and access to a network of trusted contractors and professionals.
At Jesse Davies Team, we pride ourselves on our commitment to our clients. We understand that investing in real estate is a big decision, and we are here to help every step of the way. Whether you're looking for your first investment property or looking to expand your portfolio, we have the knowledge and expertise to help you succeed.
If you're looking for a professional and experienced investment realtor in Calgary, look no further than Jesse Davies Team. Contact us today to schedule a consultation and start your search for the perfect investment property. We are passionate about helping our clients succeed in the real estate market and we are proud to be known as one of the best and top investment realtor in the Calgary area. Our client's satisfaction and success is our top priority.
We have a proven track record of success and have helped many clients achieve their investment goals. Our team of experts will work closely with you to understand your needs and provide you with the guidance and support you need to make informed decisions. Don't settle for anything less than the best. Choose Jesse Davies Team as your investment realtor and experience the difference that comes with working with a top-rated and reputable company. Contact us today to schedule your consultation and take the first step towards achieving your investment goals.
Jesse Davies Team offers a wide range of expertise and experience in helping their clients make the most of their investments in the Calgary real estate market. Jesse and his Team are great at recommending positive cash flow condos, fourplexes, duplexes, apartment buildings, multifamily buildings, suited homes and single-family homes depending on your budget and propensity for risk. Jesse owns his own cash flow portfolio and has helped clients secure positive cash flow for condos, duplexes, apartment buildings and million-dollar commercial investment buildings. If you're looking to invest in Calgary real estate and maximize its potential, fill out the form to set up a one-on-one consultation with Jesse to get the process started to find an investment property for sale in Calgary. 
In the meantime check Jesse's recent blog posts about investment properties:
10 Things to Consider for Calgary Real Estate Investment Properties:
https://jdrealestatecalgary.ca/10-things-to-consider-for-calgary-investment-property/
Top Five Tips for Buying an Investment Property in Calgary:
https://jdrealestatecalgary.ca/top-five-tips-for-buying-an-investment-property-in-calgary/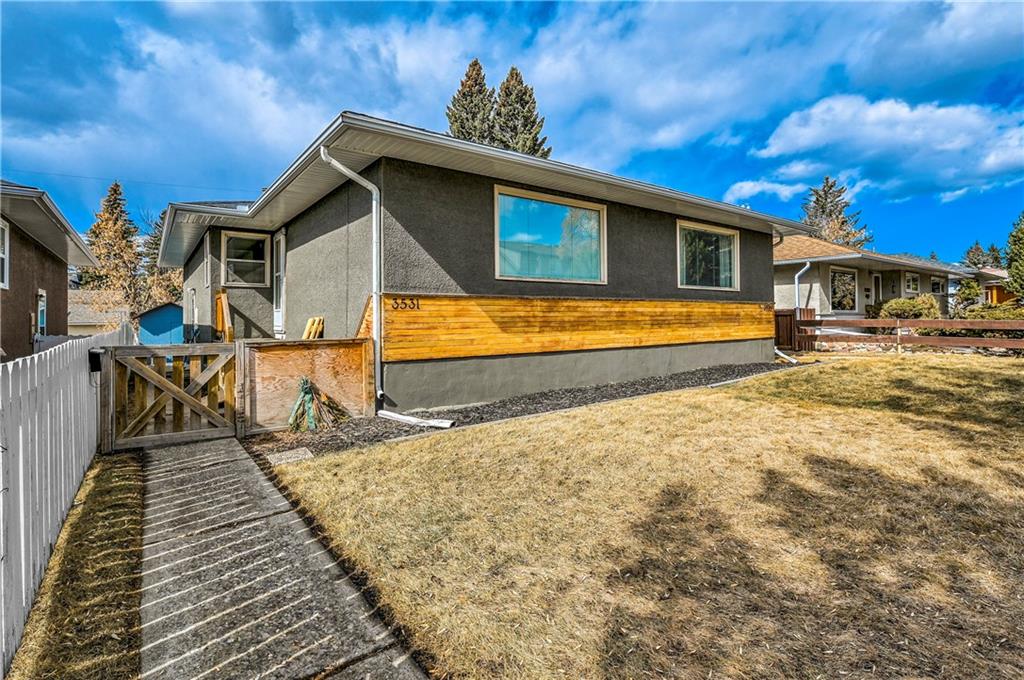 This is a picture of a recent sale Jesse and his team helped their clients secure a duplex and transition it into a legal 4 plex. You can now experience a similar high-end service, alongside a high-yielding investment property. 
Give us our Calgary realtors a call today to maximize your Calgary investment property while you sleep!
403.969.2363