These are some of the top elementary schools in Calgary, according to the Fraser Institute:
Master's Academy – Rating: 10
Master's Acade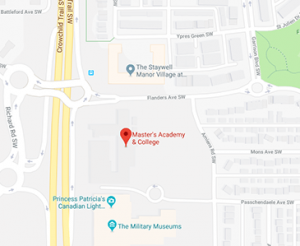 my and College is located in one of the finest communities of the city. As an innovative K-12 school with a vision of going beyond academic excellence, the goal is to prepare students for the 21st century by equipping them to be seers, designers and creators of the future. Master's has gained international attention for its efforts to move education from the Industrial Age into the 21st century.
Communities nearby: Currie Barracks, South Calgary, Altadore, Lincoln Park, Rutland Park, Britannia, North Glenmore
Webber Academy – Rating: 9.9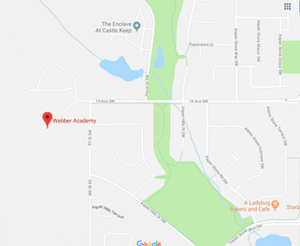 Webber Academy is in Southwest Calgary in a beautiful setting overlooking the foothills and mountains to the west. This school's goal is to prepare students to thrive in university and beyond. This will be accomplished by creating an environment of high expectations of achievement, behaviour and service. The Webber Academy offers instruction to kinder-centre, elementary and junior/senior students.
Communities nearby: Aspen Woods, Springbank Hill, Christie Park, West Springs, Coach Hill, Signal Hill, Strathcona Park.
Calgary French & International School (CFIS) – Rating: 9.5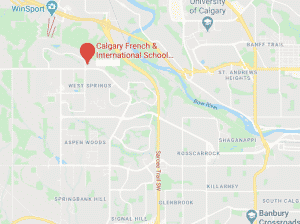 The CFIS located in West Calgary, is a full French immersion setting for children aged 3 through Grade 12. A CFIS education is robust, well rounded and is welcoming and adaptable to the needs of individual learners. Their leading-edge programs exceed all provincial and national pedagogical standards. At CFIS, excellence in all academic areas is supported by a vibrant literacy program and enhanced by a wide range of enriched co-curricular clubs and student experiences. CFIS students learn from specialist teachers in visual arts, music, physical education, travel studies, drama & musical theatre, and speech & debate.
Communities nearby: Aspen Woods, Springbank Hill, West Springs, Coach Hill, Signal Hill, Strathcona Park.
Clear Water Academy – Rating: 9.4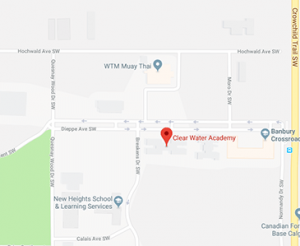 A private Catholic school, the Clear Water Academy campus is located right in Calgary's heart. It provides varied educational opportunities for students from junior kindergarten up through grade 12. Its mission is to teach the mind, to educate the heart and to form the character.
Communities nearby: Currie Barracks, Signal Hill, Lincoln Park, Altadore, Lakeview, South Calgary.
Briar Hill – Rating: 9.2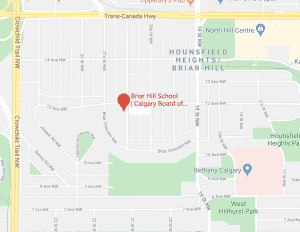 Briar Hill School located in Hounsfield Heights/Briar Hill, is a small, close knit community of leaders with strong literacy focus and academic rigour. It offers an emphasis on inquiry-based learning, opportunities for students to embrace different styles of learning, a Music specialist and positive relationships between student-school-parent community. There is a wonderful parent involvement before and after school program that helps provide added value to family life and security for students of working parents and a community-run play school providing a nurturing and creative environment.
Communities nearby: St. Andrews Heights, Capitol Hill, West Hillhurst, Hillhurst, Banff Trail
Types of Schools
Your children can attend various types of schools:
Public Schools
The Calgary Board of Education (CBE) cares for more than 240 schools. From kindergarten to Grade 12, the CBE operates a variety of programs and services that benefits all students. The schools in the CBE system are organized into seven areas with each school belonging to an area in Calgary. These units work together to articulate the CBE's goals for public education: planning, partnerships and resource allocation. Below are the 7 CBE School Areas:
Catholic Schools
The Calgary Catholic School District (CCSD) offers students a faith-based education. It aims to educate and empower students from kindergarten to Grade 12 through their mission of Living and Learning in the Catholic Faith. CCSD is the largest Catholic school district in Alberta, serving more than 55,000 students in 112 schools located in Calgary, Airdrie, Cochrane, Chestermere and Rocky View County.
Private and Charter Schools
Private schools may charge tuition and other fees, and there are two kinds in the province: accredited and registered. Alberta was the first province in Canada to establish charter schools, and Calgary currently has six. Their contact information can be found here.
International Baccalaureate (IB) High Schools
The International Baccalaureate (IB) program is an enhanced study program for students who want a more thorough education and is offered at 5 Calgary public high schools:
French Immersion
French immersion programs in Calgary – from Kindergarten through to Grade 12 – are offered at many schools by The Calgary Board of Education (CBE), The Calgary Catholic School District (CCSD) and the following private schools:
For more information you can visit Calgary French Immersion Schools.
If you are looking to move to a new neighbourhood, make the right choice and select the right realtor for you and your family. At Jesse Davies Team we are very experienced in helping families find a new property and have a variety of tools available to us to help them find the place of their dreams.
Contact us today and see how we can make this a reality!
https://jdrealestatecalgary.ca/
403-969-2363