Are you planning to pack up your life to move across the city or down the nearby street? Well, this is a feat most of us have achieved. Although it can be somewhat demanding, you can do it within your set deadline and still get a positive outcome. If you're a first-timer, you're probably contemplating on what to do to guarantee the latter. Don't overthink it. Here are ten excellent strategies to leverage to enjoy hassle-free relocation in Calgary. Let's make our start with these ten moving and packing tips!
We recommend hiring the best realtor in Calgary while prepping for your move. Fortunately, there are lots of us at your disposal. We can make the process stress-free by providing you with invaluable guidance regarding the safest neighborhoods to move to and choosing a home that fits your expectations.
Hire a Reputable Moving Company
Reliable, affordable, and trustworthy movers can also help you transition to your new home. Confirm the local moving company you hire is licensed and insured to guarantee the safety of your properties. In addition, book early to avoid inconveniences that could force you to adjust your moving schedule.
Create an Epic Moving Checklist
A comprehensive checklist is a must-have when moving to your dream home in Calgary. It helps you organize the transportation procedure, ensures you bring all your essential belongings, and simplifies the packing process.
Set a Reasonable Budget
You must create a realistic budget to aid a smooth move. It lets you know the amount you're likely to spend and plan your finances. At the same time, it enables you to cut costs if necessary and prep for unexpected expenses.
Make an Early Start
Here's something else you can do to avoid an overwhelming move. Getting an early start on the day of your relocation, helps you avoid traffic and the chaos that comes with this process.
As you contemplate using these handy moving tips, you must also ensure the packing process is quick and easy. You can do this through these five helpful ways.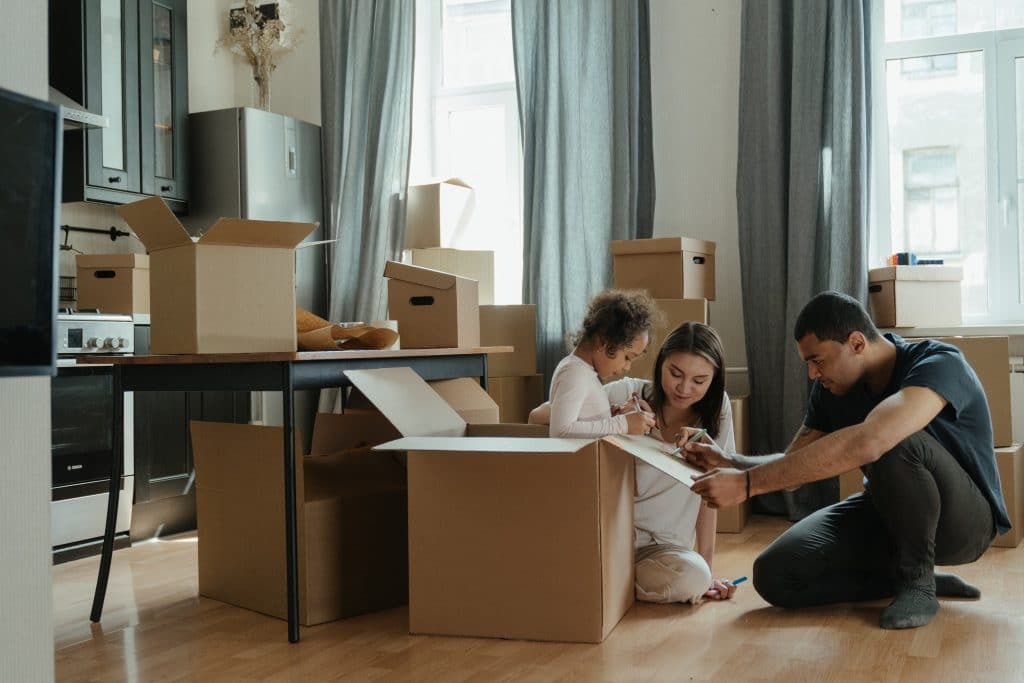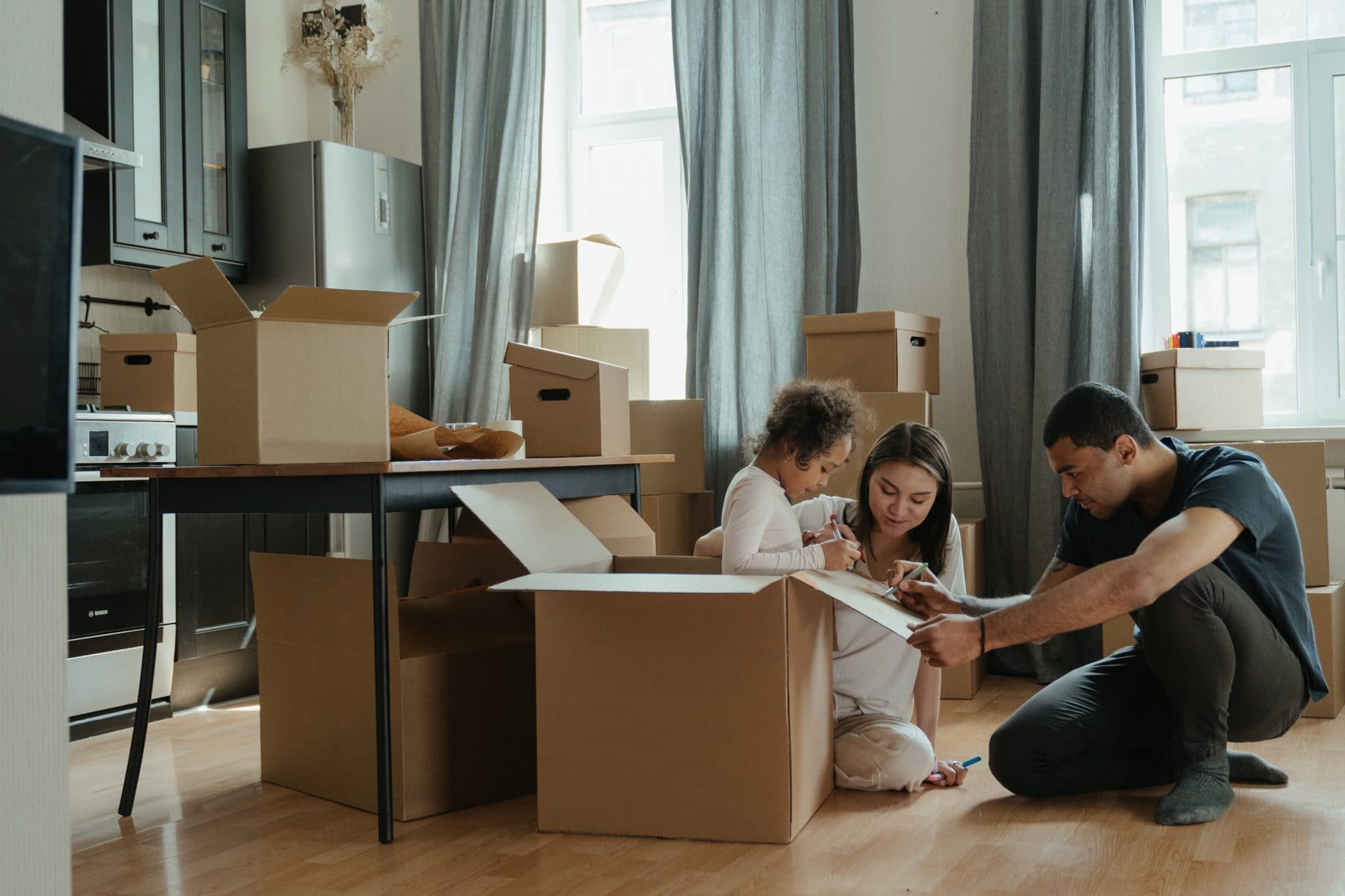 Declutter
When preparing to pack your items, the first thing you should do is declutter. It lightens your workload by helping you know what to toss, give out, keep or sell. It also means you'll have less to pack, allowing you to save on time and costs.
Pack Early
The last thing you want is to pack your belongings in haste only to realize you left some stuff out. So it would be best if you started packing up to six weeks before the move. Besides that, packing early gives you ample time to find the necessary packaging supplies.
Use the Right Boxes
Be sure to get quality, perfectly-sized boxes to pack your stuff. Get various sizes to accommodate different items. For instance, small boxes are suitable for books, tiny art pieces, and collectibles. On the other hand, floor pillows, lamps, and carpets require larger boxes. While packing these things, don't leave any empty spaces in the latter. This prevents them from shifting during the transportation process as it might give movers a hard time. 
Don't Pack Perishables
Never pack perishables when moving; it's a terrible idea! They could go bad before you arrive at your new destination. This will cause a foul odor, making the move uncomfortable. These perishables will probably attract insects or pave the way for mold growth. Again, note that foods such as eggs, may take a little longer to spoil, but they still fall into the no-pack category since they're likely to crack.
Label Everything
Picture this scenario. You've successfully moved into your home. But when it's time to unpack so you can begin your new life, you can't tell which items went where because all the boxes are identical. Frustrating, right? Avoid such a situation by labeling all your boxes properly, by the room or content. Doing so also lets your movers know which ones must be handled with care to prevent damage.
With these helpful moving and packing tips, relocating should be a breeze. However, remember that it's alright to seek help when need be. You can count on us as Your Top Realtor In Calgary to assist you where need be. We pride ourselves as the Best Realtor in Calgary and will use the experience we have garnered over the years to help you make the move-in process smooth and seamless. With our experience, we know all the expenses you're likely to incur during the moving process. You can also request your movers to help you unpack so that you can spend the least time doing it. Happy moving!
When it comes to your next Realtor, make the right choice. With Jesse Davies Team on your side, you'll be worry and hassle-free. Contact us today and see how we can make your dream home a reality!