Canada's big financial institutions have been raising mortgage rates, following the Bank of Canada hiking interest rates all year. Most recent projections of mortgage hikes, the Canada Mortgage and Housing Corporation warned that, in the worst-case scenario, rate increases will total 5.6% this year, 6.2% next year, and 6.5% in 2020. The increases may compromise Canadian purchasing power and affordability.

Let's take a look at some of the leading economic indicators that affect interest rates.

Employment
In October, employment increased by 22,000 in business, building and other support services, bringing year-over-year gains in the industry to 43,000 (+5.7%). Since November 2017 to present, the unemployment rate has ranged from 5.8% to 6.0%. As of October 2018, the unemployment rate is 5.8%.

Inflation
The Consumer Price Index (CPI) is a measure that examines the weighted average of prices of consumer goods and services. Changes in the CPI are used to assess price changes associated with the cost of living, Canada CPI is 2.2%. The Bank of Canada's target for this number is 2%.

Gross Domestic Product
The Gross Domestic Product (GDP) is one of the primary indicators used to gauge the health of a country's economy. It represents the total dollar value of all goods and services produced over a specific period. The GDP rose to 0.7% from the first quarter. Meanwhile, final domestic demand rose 0.5%. This growth is mainly due to the export of oil and gas extraction.

Central Bank Updates
The Bank of Canada (BoC) introduced a system of eight interest rate announcements each year on which whether or not it will change the policy interest rate. The policy interest rate is the target for the overnight rate BoC which is the interest rate at which major financial institutions borrow and lend one-day funds among themselves.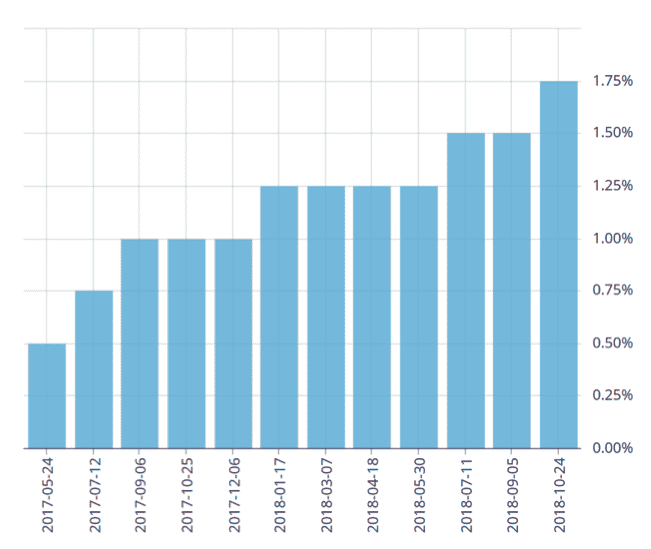 Why buy now? Or should I wait?
When there is a good sign of increasing interest rate, the best recommendation is to buy NOW! The first thing is to seek advice from a mortgage broker or your bank to lock in the best interest rate while you are shopping for a house. In most cases, the correlation before raising interest and pricing is the opposite. Meaning price goes down, and rates increase. In the real estate world, the professionals call this a buyer's market. In a buyer's market, there usually is room for price negotiation and other terms, resulting in you saving money. Also, building equity sooner rather than later. There are more options for fixed and variable rates, so always talk to a mortgage specialist first.

If you procrastinate and wait, you are at risk for paying a higher interest rate, and the potential higher qualifying rate (stress-test); this will reduce the total borrowing amount and result in fewer options when finding a home. Moreover, less equity in your home. Mortgage rules and interest rates will always change, so you never know when they will make more regulations and policies to get qualified for a mortgage.

Contact Jesse Davies & Associates today, and we can answer any questions you may have.