Report Shows Growing Sales of New Multi-Family Homes in Calgary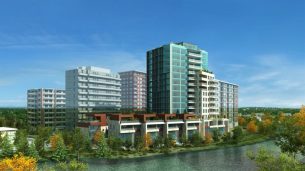 A recently released report by Urban Analytics shows a healthy market for new condos and townhomes in Calgary. The report, which looked at the period from March 1st until May 31st, 2017, found that multi-family sales in Calgary were up by a huge 59% from the previous quarter and by 21% from the same period last year.
Strong Demand in Outer Sub-Markets
"Strong demand from price-sensitive, entry-level buyers generated higher sales activity in the second quarter, particularly in the outer sub-markets in both the north and the south," says Kimberly Poffenroth, senior market analyst for Urban Analytics. "This trend is encouraging as it shows buyers are returning to the new-home market. These buyers wouldn't purchase if they didn't feel secure with the economy and their employment situation."
If you have any questions about Calgary real estate, or are in the market for a new home, contact Jesse Davies Real Estate.
Phone:  403-969-2363