If you're planning to pack your life and start over in a new place, Calgary should undoubtedly be at the top of your list of cities to consider. It's pretty easy to sell – it's the sunniest in the country, offers a fantastic laid-back vibe, and has an affordable housing market, not to mention plenty of amenities to make your life more comfortable and exciting.
But then, where exactly should you live in Calgary? This ethnically diverse city boasts over 200 neighbourhoods; we believe you when you say you're having difficulty narrowing down your options. Fortunately, the JD Team is a top realtor team in Calgary with a deep understanding of Calgary's communities. This write-up will discuss five Calgary communities you should consider when moving to Calgary.
Calgary's Aspen Woods is popular among the affluent. It's situated on Signal Hill and comprises opulent condos and state-of-the-art estate homes with the most impressive features. If you are looking for a chill ambience, this is the ideal location. You live minutes away from picturesque parks and green spaces away from bustling city life.
Whenever you want to shop, head to Aspen Landing; it has pretty much everything you could ever want or need. This center's numerous boutiques, shops, and restaurants have everything it takes to make you happy. So, it's even best to create a budget beforehand, lest you spend way more than planned.
Aspen Woods' proximity to downtown is also a reason to live here. You'll be less than 30 minutes away from one of the busiest parts of Calgary. And there's always an ideal spot to visit when you want to shop, dine, party, or reignite the fire of your dull social life by making new connections.
Who Resides in Aspen Woods?
This community's population comprises mainly families and millennials working in different fields. The good thing is the real estate infrastructure is geared towards their unique needs – there are a ton of three, four, and five-bedroom homes with realistic price tags. In addition, most of these buildings are larger than the options available in other neighbourhoods, so if space is a priority, you'll quickly find what you need.
Aspen Woods is also a haven for those who enjoy a contemporary lifestyle with a taste of quiet country living. Most residents here are outdoor enthusiasts who love being close to the Rocky Mountains, which provide easy access to many interconnected ravines and diverse wildlife.
This compilation of the best neighbourhoods in Calgary would be misleading without Brentwood. For two years in a row, it clinched the No. 1 spot on Avenue magazine's list of the city's top communities, and it wasn't by a fluke.
Calgarians are drawn to a ton of things in Brentwood. For starters, despite being one of the older neighbourhoods, it features impressive housing diversity to accommodate everyone, including students attending the University of Calgary, young executives, families, and retirees. Also, the available housing options provide the perfect blend of traditional and modern designs, allowing you to choose a living space that truly resonates with you.
Here's more.
According to Walk Score, Brentwood is Calgary's 45th most walkable community. You can leave your car at home and still take only a few minutes to get to some nearby libraries, bars, restaurants, and shopping areas on foot. For this reason, most residents here are dog owners since walking them is a breeze.
Located only 9 minutes from Brentwood, Nose Hill Park has done a fantastic job of luring homeowners to the neighbourhood. In addition, the community is popular among nature lovers, as it has an abundance of trails where they can hike, bike, and stroll at their convenience.
Suppose you're a blogger who is into wildlife photography. In that case, Nose Hill Park could help you kick your content creation career up a notch – it's home to various animals, including coyotes, deer, northern pocket gophers, and squirrels. You might even take some great shots of Swainson's Hawk and Northern Harrier as they navigate the skies above.
Established in the 60s and 70s in Calgary's northwest quadrant, Varsity is among the older residential neighbourhoods. It's bounded by the Bow River on the west, the Crowchild trail on the east and north, and 32nd Avenue NW on the south. It appeals to most Calgarians because it embraces everyone; there are some fantastic townhouses and apartments for singles and spacious homes to keep families comfortable and happy.
In addition, the CF Market Mall boosts Varsity's appeal as it is one of Canada's landmark malls. This premier centre is among Canada's top 15 shopping hubs and prioritizes quality service. Here, you'll find 200+ retailers providing a plethora of commodities at affordable prices.
The Silver Springs Golf & Country Club is one of Varsity's top amenities. Whether you're a seasoned golfer or a novice, this is a destination worth visiting to have fun, perfect your skills or interact with other golf enthusiasts. It's also a popular spot for weddings and other social events.
Recreation
Residents of Varsity have limitless access to Bowmont Park along the north part of the Bow River. This 164-hectare park has been around since the 1980s, making it a fantastic destination for hikers, bikers, picnic enthusiasts, and sports lovers. In addition, there's an off-leash dog area, so you can always come here with your furry pal to relax and bond.
Also, the Shouldice Aquatic Centre is only six minutes away and is an excellent spot for divers and swimmers.
Discovery Ridge is on the western edge of Calgary. Initially, it was built to be a gated community, but its developers scraped off those plans to create a welcoming residential neighbourhood for those interested in luxurious lifestyles. Therefore, it has a diverse collection of upscale properties to appease homeowners and renters.
Should you find a condo, townhome, or mansion in Discovery Ridge, expect modern architectural designs since it's among the newer communities in Calgary. However, most of these buildings also feature state-of-the-art amenities and provide breathtaking views of the city.
The Griffith Woods Park is one of the most notable destinations in the community – it's massive, with many trails, pathways, benches, and wetlands. So if you fancy playing soccer, basketball, and other sports, Discovery Ridge is a fantastic location. Also, this neighborhood is blessed with various aquatic plants and wildlife.
Shopping in Discovery Ridge
Shopping for the residents of Discovery Ridge is convenient, owing to the presence of Westhills Towne Centre, which is designed to cater to everyone's needs. Whether you're looking for entertainment, groceries, dining, fashion, or any other service, this mall has dedicated retailers waiting to serve you.
Cornerstone Square near 69 Street station is also a great place to shop. It houses a broad range of stores offering healthcare, haircare, education, and dining services.
Lake Bonavista, nestled in the southeast part of the city, north of Fish Creek, merits its spot on this short list of the top Calgary communities. You may have heard people refer to it as the best lake neighbourhood in the area, thanks to its two manmade lakes – Lake Bonavista and Lake Bonaventure (private). The Macleod Trail bounds this community to the west, Anderson Road to the north, and Bow Bottom Trail to the east.
Lake Bonavista suits you perfectly if you're looking for some action and fancy outdoor fun. There's a recreation center with a well-equipped fitness facility and two skating rinks. You'll also find several reliable programs offering yoga and sports classes, so acquiring some handy new skills is a piece of cake for this neighbourhood's residents.
Another of Lake Bonavista's significant draws is The Lake House. If you're big on dining out, this chic but rustic restaurant is a must-visit. For starters, it offers the finest dining experiences; its assorted menu comes with the tastiest options, ranging from grilled jumbo prawns, blackened chicken breast, and pan-seared scallops to peanut butter crème Brûlée and homemade ice creams.
Be sure to sit right next to one of the large windows to catch a glimpse of Lake Bonavista. Its unique, beautiful setting has made it a favourite for event planners, so it's a popular venue for occasions such as weddings and luncheons. And if you're scouring the neighbourhood for the perfect place to pop the big question, this could be it!
Who Lives in Lake Bonavista?
Lake Bonavista is a diverse community with families, single people, and seniors. It's easy to find children playing in this neighbourhood's many parks and playgrounds. Besides, most residents are water sports enthusiasts who indulge in fishing, swimming, and boating, especially in the summer.
Outlined above are five top neighbourhoods to explore when hunting for a home in Calgary, whether you're buying or renting. Trust me, only a few communities in Canada promise as much thrill and convenience as the top picks above. For transport, you have various options, including pocket-friendly public transit services such as the CTrain and buses. What's more, the education systems in these areas are quality and diverse, so it should be easy to find an excellent school for your loved ones and settle in quickly.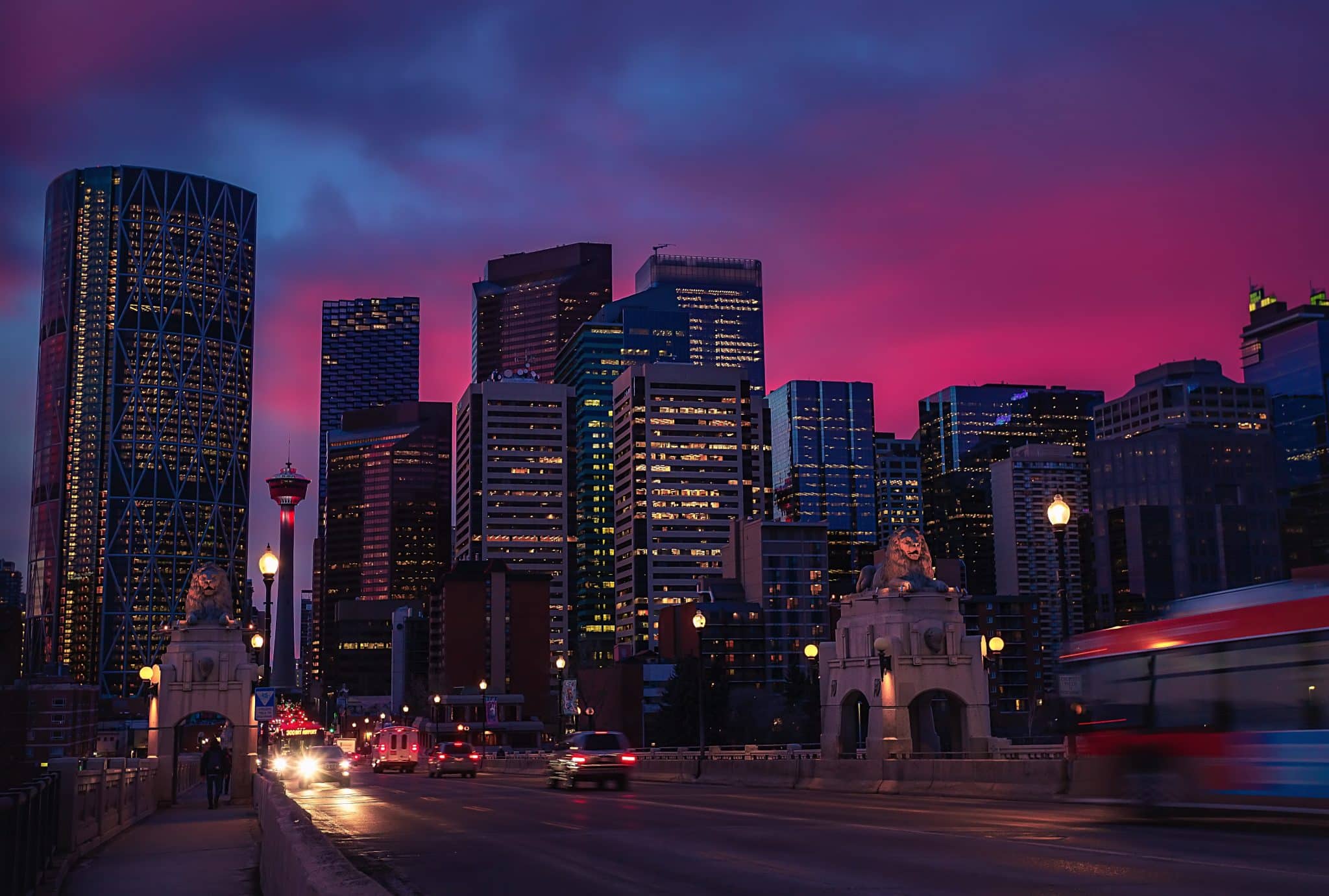 When it comes to your next Realtor, make the right choice. With Jesse Davies Team on your side, you'll be worry and hassle-free. Contact us today and see how we can make your dream home a reality!