Calgary – another Halloween is yet upon us! Ready to be spooked?
If your house is on the Calgary MLS and not getting too much activity, Halloween can be an excellent time to appeal to buyers, since they will be walking right up to your door. Why not use this occasion as a real estate marketing opportunity?
Many parents will be taking their kids trick-or-treating, so you never know who could be looking to buy in your neighbourhood. Halloween is the one day of the year when you could have people visiting your house, with no effort!
If you're looking to use this great opportunity to promote that your home's for sale, check out how you can go about doing that:
1. Curb Appeal
When your home is on the market it is without say that curb appeal is something important to maintain, so on this occasion make sure you pay extensive attention to the landscaping, home condition, etc. A lot of people will walk by your house that night, so be sure to increase your home's curb appeal to the max and maybe add some eye-catching decorations. Try not to overdo it as you want to attract people and not scare them away! Boo!
2. "Haunted" Open House
Not everyone will consider having an open house on Halloween, but if you're already home, handing out candy and talking to many parents it could be a fun and great opportunity to let them in to do a walk-thru of your home. You would set it up ideally, on the weekend of or before Halloween, and maybe have some kid-friendly activities. If an open house is too much for you on that day, make sure you have real estate signage displayed.
3. Home Staging
Make sure your home is staged and ready to sell since you never know when someone may want to have a showing.
4. Talk to your Realtor
Consult your real estate agent and find out if there are any showing opportunities for this day. They could possibly have other clients who will be trick-or-treating with their kids in your area. They could even use marketing tactics such as: ads on social media, sending emails to all the local agents and have a broker's open house or sending out open house print material.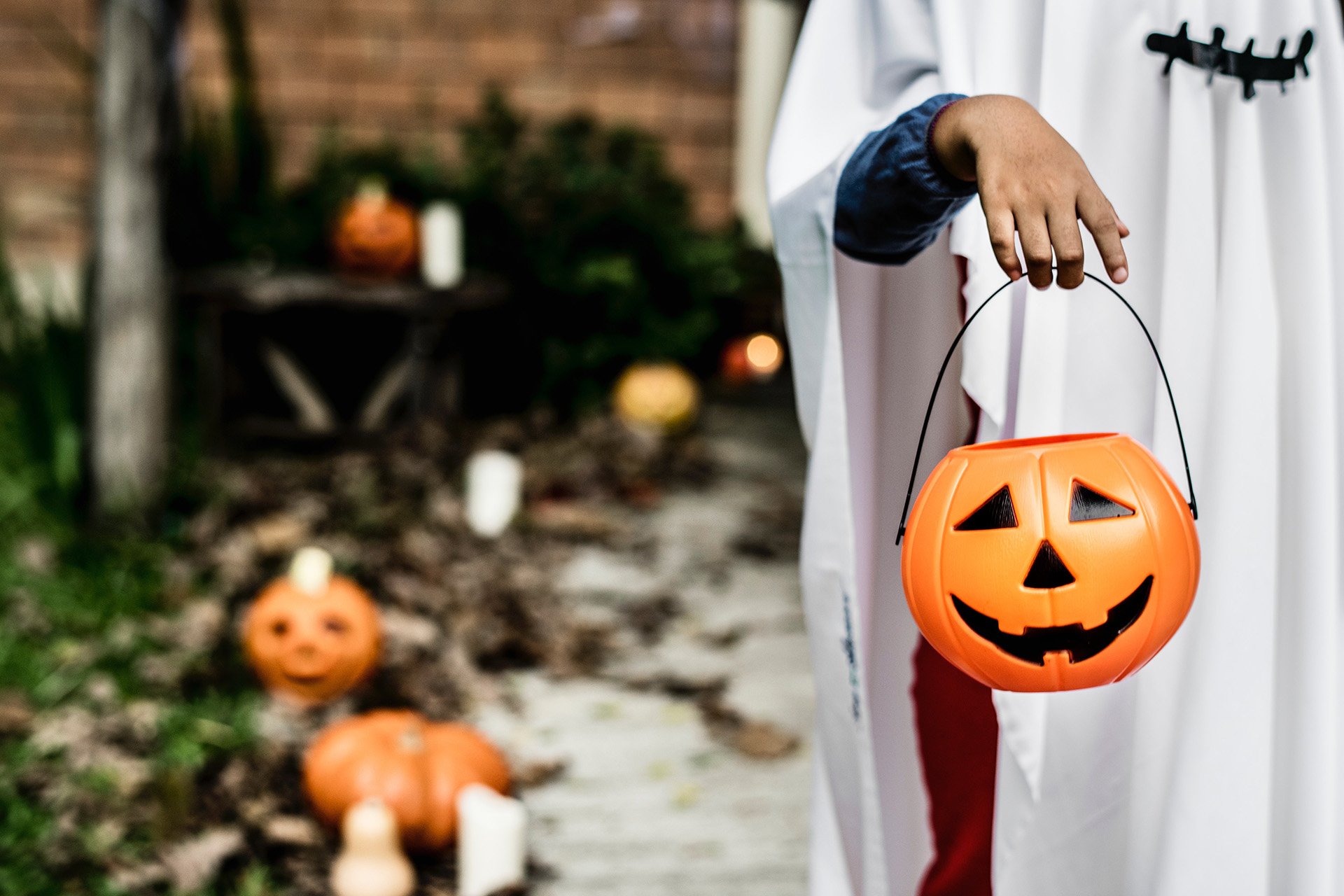 Not sure what to do to celebrate? Jesse Davies & Associates can help you find fun and scary things to do on All Hallow's Eve. There are options for adults and children, events that are in the city and out, experiences that are frightening and some that are sweet. This year there are Halloween-themed events to suit everyone's taste.
Here are some of Calgary's fun and fear-provoking events:
ScreamFest
ScreamFest is Canada's Largest and Scariest Halloween Event. At ScreamFest you will experience haunted houses, Halloween themed carnival games, creepy and disturbing entertainment, and FEAR. This event is NOT recommended for young children or the faint of New for this year, The Extreme Zombie House – A World's End Experience. Thursday, October 25 is Adults Only Night at ScreamFest. No one under 18 years old will be permitted on that one day.
Dates: October 5 to 31 2018, @ Stampede Park
Times: 7 p.m. to 12 a.m
Cost: General admission, $30; Killer Cash Combo, $40; Speedpass, $50
Spooktacular: A Halloween Party
Tons of festive activities including a costume contest, pumpkin carving, cupcake decorating, glitter tattoos, games, crafts and more!  Just as our classes are designed for your child's developmental age and stage, our party will include activities for babies, toddlers, preschoolers and big kids too! (for children 10 and under)
Dates: Sunday October 28, 2018 @ Highland Park Community Association
Time: 2:30 p.m. to 4:30 p.m.
Cost: $10/person
https://www.facebook.com/events/718778085156760/
Shocktober + Adults-Only Halloween Party
Enjoy frightfully fun activities for the entire family as you explore the spooky science behind Halloween. You might be shocked by what you learn! Plus, Monster Mash-Up is back on October 27 and 28 for the final weekend of SHOCKTOBER celebrations. If you're not planning on bringing the kids, consider the 18+ Halloween Party event on Saturday, October 27 with a DJ, food and drinks.
Dates: October 6 to 31, 2018 @ Telus Spark
Times: Sunday to Friday, 10 a.m. to 4 p.m.; Saturday, 10 a.m. to 5 p.m.
Cost: Adults, $26; youth ages 13 to 17, $22; children ages 3 to 12, $19.  Tickets for the Halloween Party are $75 for general admission or $125 for VIP.
sparkscience.ca
Grim Manor haunted house
Experience over 7,000 square feet of terror as you immerse yourself in the legend of Professor Grim, his ill-fated quest for immortality and its disastrous consequences. Located at Winsport's Canada Olympic Park, this event runs 10 nights and features three separate haunted houses, live music, incredible performances by Comedy Daredevil Ryan Stock & Amberlynn and more. Not recommended for children under 13.
Dates: Oct. 12, 13, 19, 20, 25, 26 27, 29, 30 and 31, 2018 @ 88 Olympic Rd. S.W
Times: Sunday-Thursday: 7 p.m. to 11 p.m. / Friday & Saturday: 7 p.m. to 12 a.m.
Cost: $20
grimmanor.ca
Ghouls' Night Out
Ghouls' Night Out at Heritage Park is perfect for families with little ghouls, aged three to nine, who are looking for a fun, safe night out.
Dates: October 25-28 @ Heritage Park
Times: 6 p.m. to 9 p.m.
Cost: Adults, $12.95; children 3 to 12, $7.95; children 2 and younger, free
heritagepark.ca
To see what else you can do this Halloween visit click here or here
When it comes to your next real estate agent, make the right choice. A Calgary real estate agent makes the process of buying or selling a Calgary home much easier and offers numerous benefits to homeowners. With Jesse Davies & Associates you will be worry and hassle-free. Contact us today and see how we can make your dream home a reality! https://jdrealestatecalgary.ca/
403-969-2363