The Liberal government introduced a new First-Time Home Buyer Incentive (FTHBI), to take effect on September 2019. The incentive is designed to lower mortgage costs for eligible Canadians. The total amount of funding will be $1.25 billion over three years which allow prospective buyers to ally for an interest-free loan from Canada Mortgage and Housing Corporation (CMHC). This will form a shared equity mortgage where the government shares in the upside and downside of the property value. And, they will also be on title.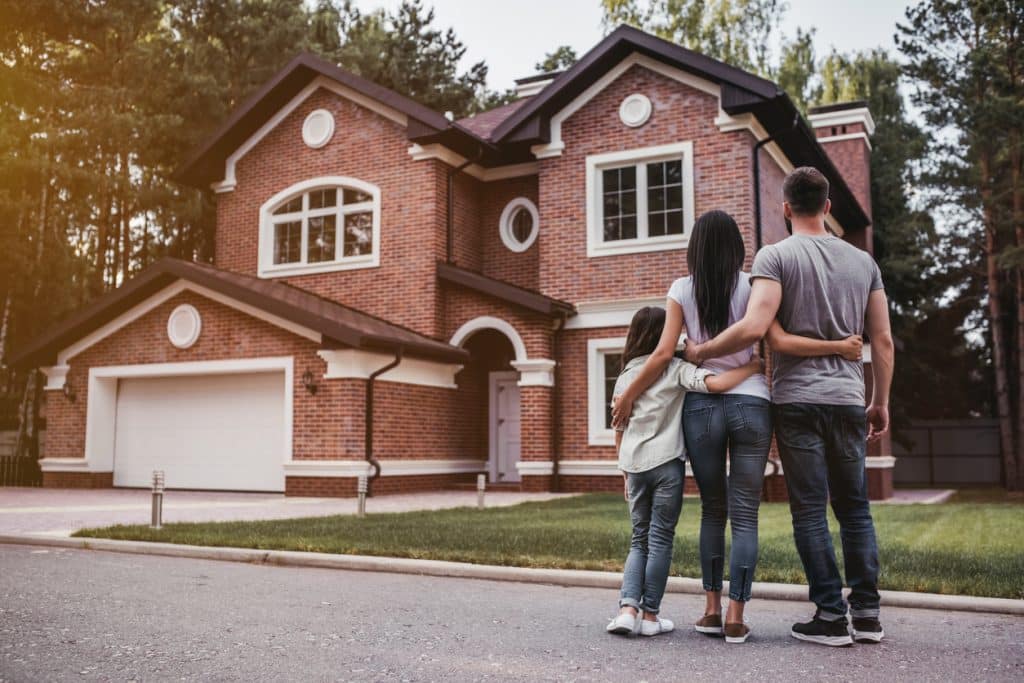 The statistic shows the demographic group with the lowest percentage of homeownership are young Canadians and first-time buyers. With the unforgiving market today, finding an affordable place to call home is not just a challenge – it feels like an impossibility. There aren't enough houses for people to buy or apartments for people to rent. That makes finding a good place to live too expensive and beyond what many people can afford. This program is designed to help young Canadians access homeownership responsibly and affordably.
All borrowers must meet the minimum down payment of 5% with traditional sources through savings, Registered Retirement Savings Plan (RRSP), or a non-repayment financial gift from relatives or family members. The regulations regarding the mortgage stress test would not be changed. By obtaining the Incentive, the borrower may not have to save as much of a down payment to be able to afford the payments associated with the mortgage. Also, the government is increasing the amount first-time homebuyers can withdraw from their RRSP from $25,000 to $35,000 per individual.
The FTHBI is to reduce the home buyers monthly mortgage payment without increasing their down payments. The loan is not interest-bearing and does not require ongoing repayments. The government will offer the following:
5% to 10% for a first-time buyer's purchase of a new construction
5% for a first-time buyer's purchase of a re-sale (existing) home
Borrower Eligibility
Household income must be under $120,000.
Purchasers must provide a minimum of 5% down payment.
The total borrowing amount cannot exceed four times the participant's annual income ($480,000 is max).
The loan is required to be repaid.
Repayment
You can repay the Incentive at any time in full without a prepayment penalty. You must repay the Incentive after 25 years or if the property is sold, whichever happens first. The repayment of the Incentive is based on the property's fair market value. 
For example: If you receive a 5% incentive of the home's purchase price of $200,000, or $10,000. If your home value increases to $300,000 your payback would be 5% of the current value or $15,000. 
For example: If you receive a 10% incentive of the home's purchase price of $200,000, or $20,000 and your home value decreases to $150,000, your repayment value will be 10% of the current value, or $15,000. 
NOTE: If your property value goes down, you are still responsible for repaying the shared equity mortgage based on the current home value at the time of repayment.  
How this will affect prospective first-time buyers

Calgary realtors must be aware of the effects this program will have on prospective first-time buyers. Calgary's own Walsh Law recently reviewed the program and concluded the following vital points.

The approval process will take longer than for a standard mortgage loan, and sellers may not accommodate the longer condition time. The usual condition time is between 7 to 10 days.
Potential higher legal and appraisal costs due to two separate mortgages will need to be prepared, one for the lender and one for the equity share.
The government will not subsidize any renovation costs to improve and increase property value.
Refinance may be difficult in the future (it is not clear whether the Government will permit refinancing of the first mortgage)
For non-permanent residents who are approved under this program may have difficulty in selling when their work permit expires as there is not enough equity build-up.
If you are looking to purchase a Calgary home for sale under the FTHBI, it is best to consult a professional mortgage broker or lender to explore all your options. Learn more about this program with a professional experienced realtor at Jesse Davies Team, contact us today.
When it comes to your next Real Estate agent in Calgary, make an informed decision. With the Jesse Davies Team on your side, the transaction will be smooth and stress-free. Contact us today and see how we can make your dream home a reality – any season!