The Christmas season is upon us, and with the buzz of the holidays in the air, we couldn't wait to get our Annual 12 Days of Holidays for you! Here is our list of 12 things to do for the best Christmas in Calgary yet.
DAY 1: Christmas at Spruce Meadows
Date: December 9- January 7, 2018
Location: Spruce Meadows 
Blanketed in over 100,000 Christmas lights, Spruce Meadows in the midst of the holidays is a spectacle to behold! With a coffee in hand, and your loved ones amongst you, this is a special event that sets the tone for a very Merry Christmas indeed. 
More information: https://www.sprucemeadows.com/container.jsp?id=69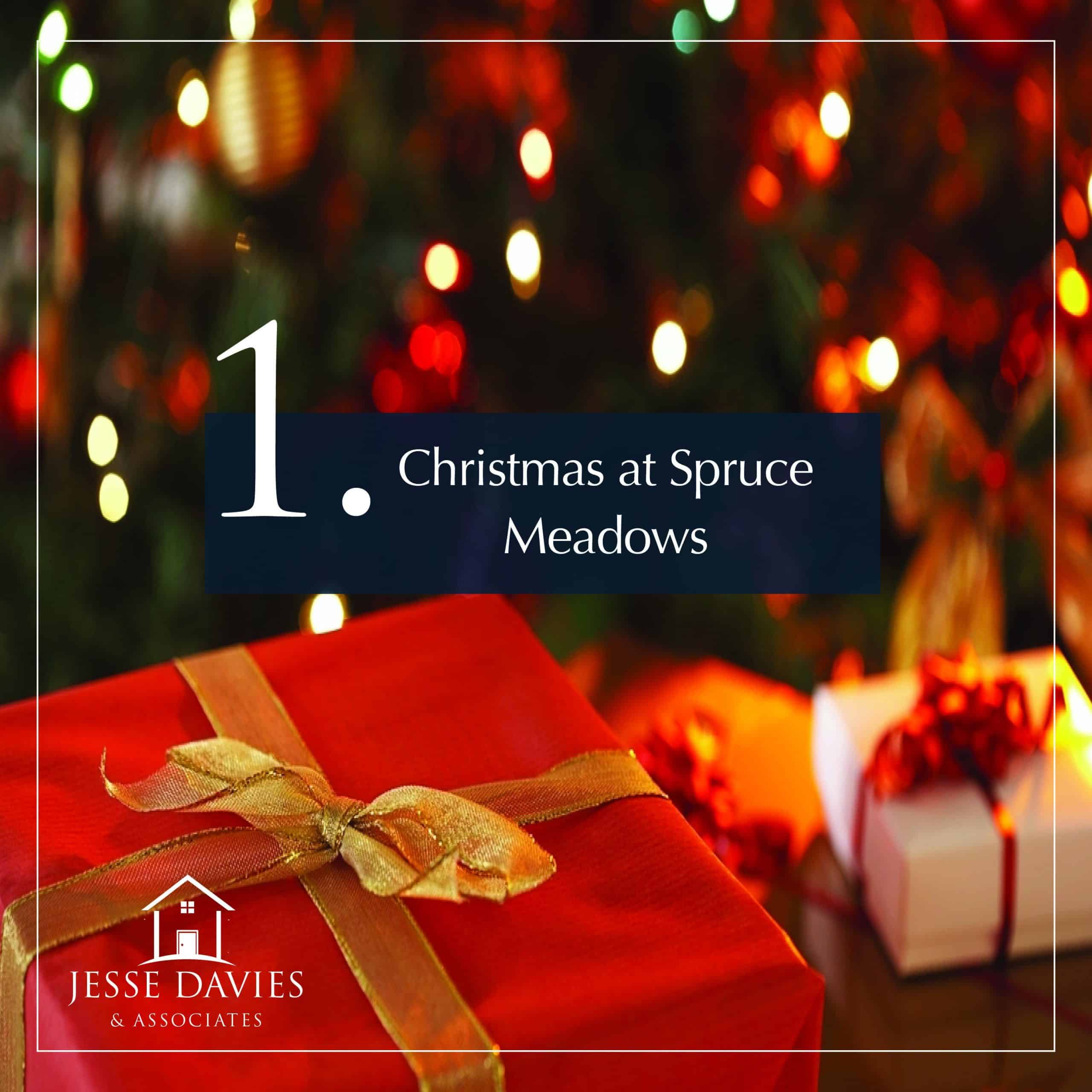 DAY 2: Alberta Ballet's The Nutcracker at the Southern Alberta Jubilee Auditorium
Date: December 15- December 17
A staple amongst numerous ballet companies, the Nutcracker tells the tale of Klara and her Nutcracker as they battle against the evil Rat Tsar and his army of mice, set to Tchaikovsky's classic score. Get ready for a fanciful evening of beauty!
More information: https://www.albertaballet.com/the-nutcracker?gclid=EAIaIQobChMIwMqk0oet1wIVD0R-Ch2HRA_LEAAYASAAEgJG7vD_BwE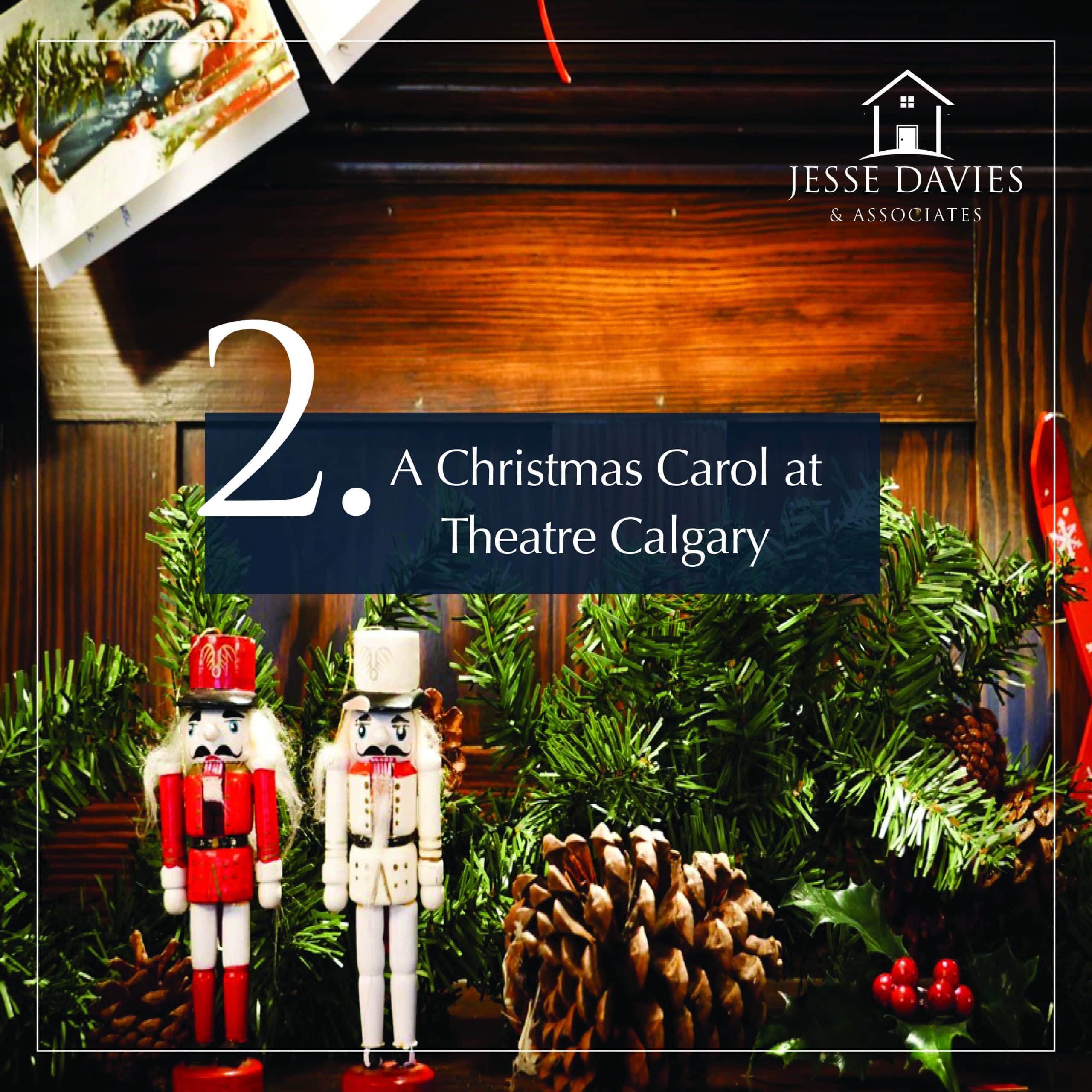 DAY 3: A Christmas Carol at Theatre Calgary
Date: November 23- December 24
The quintessential Christmas story of bitter Ebenezer Scrooge and his transformation to embrace the real meaning and spirit of Christmas. 
More information: https://www.theatrecalgary.com/2017-18/a-christmas-carol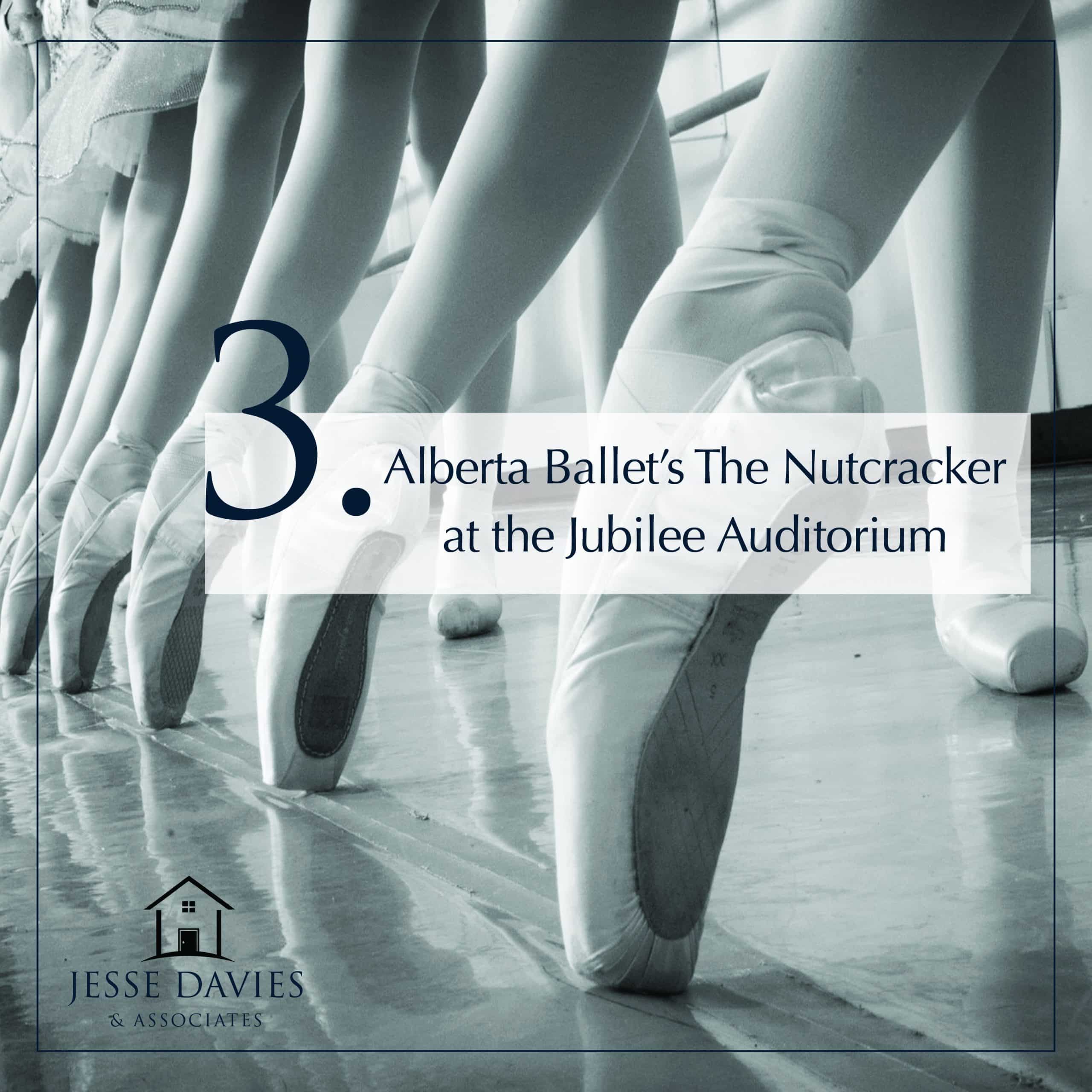 DAY 4: Once Upon a Christmas at Heritage Park
Date: November 25- December 23
Take a trip to Heritage Park to experience Christmas from years gone by. You can enjoy a wagon ride with a loved-one or sing Christmas carols with the kids. Other activities include gingerbread cookie decorating, snow painting and a vintage photo parlor. 
More information: https://www.heritagepark.ca/plan-your-visit/event-calendar/once-upon-a-christmas.html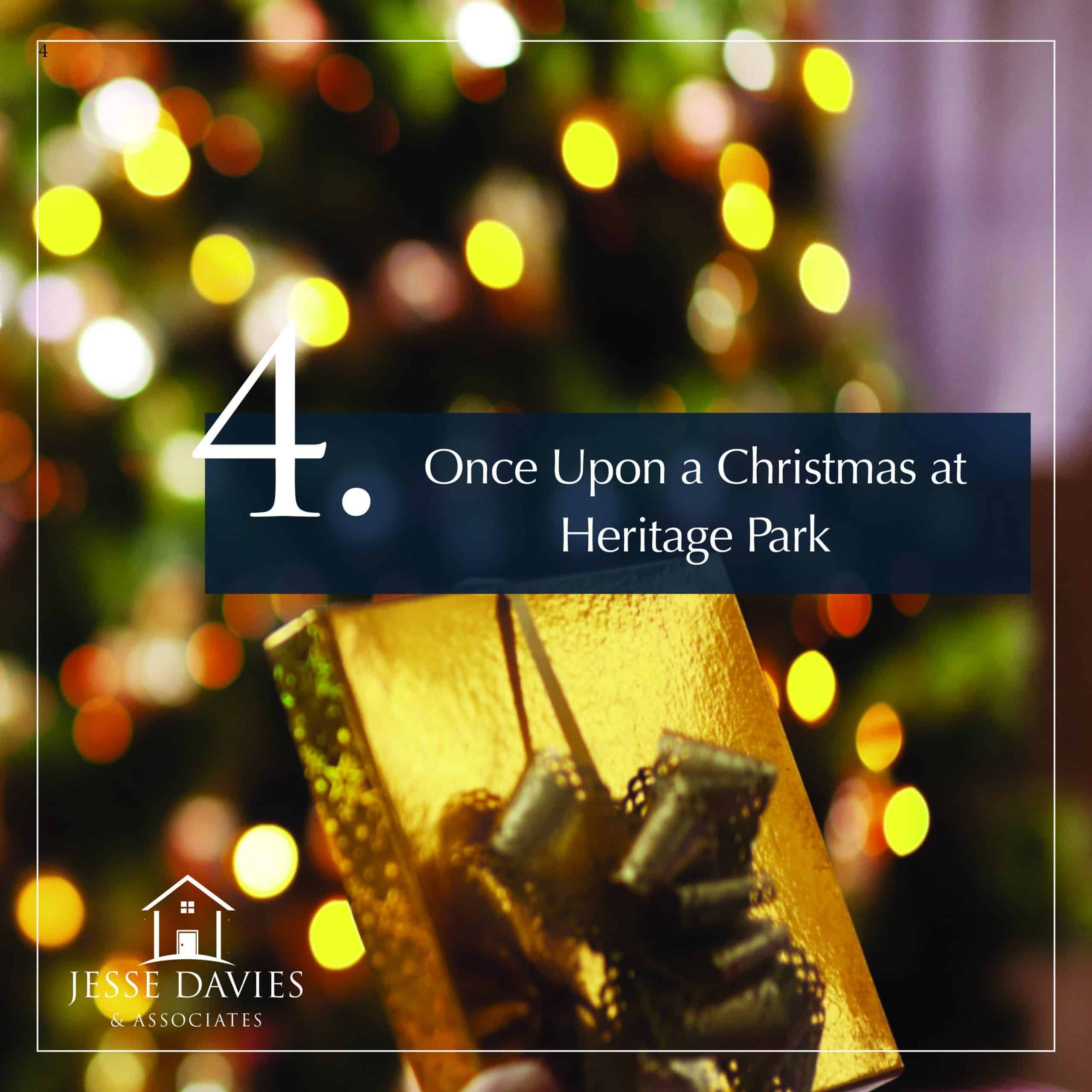 DAY 5: Enjoy a cup of hot cocoa from Silk Road Spices in Inglewood
This family owned spice shop makes the best hot cocoa mix. Grab a jar and see it dwindle before your eyes. PS: It is amazing in coffee!
More information: https://www.silkroadspices.ca/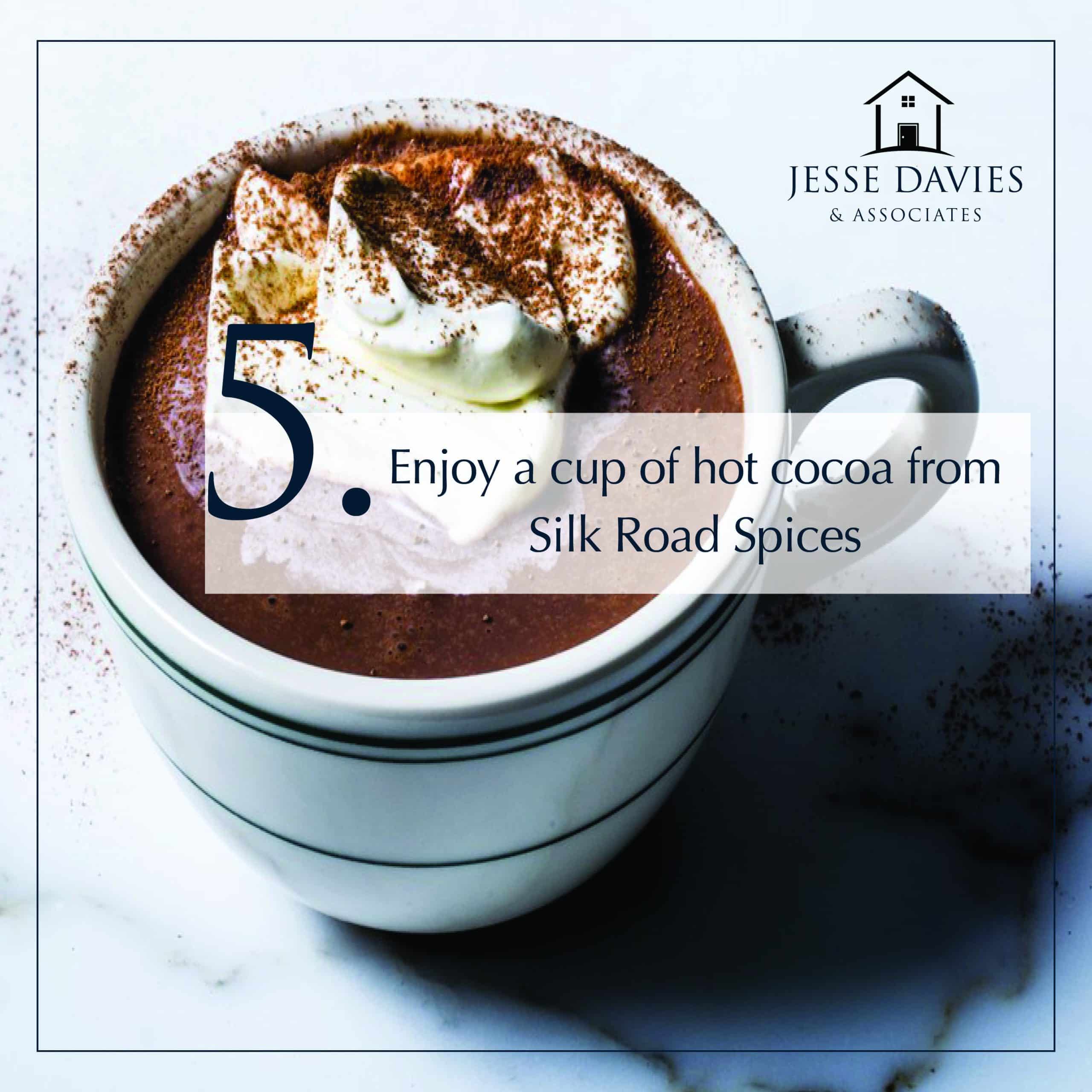 DAY 6: Visit with Santa at Chinook Centre
Date: November 18- December 24
Visit with the man himself in his enchanting post at the beloved Calgary mall. Make this season special for your little one!
More information: https://www.cfshops.com/chinook-centre/news-events/events/santa-experience-2017.html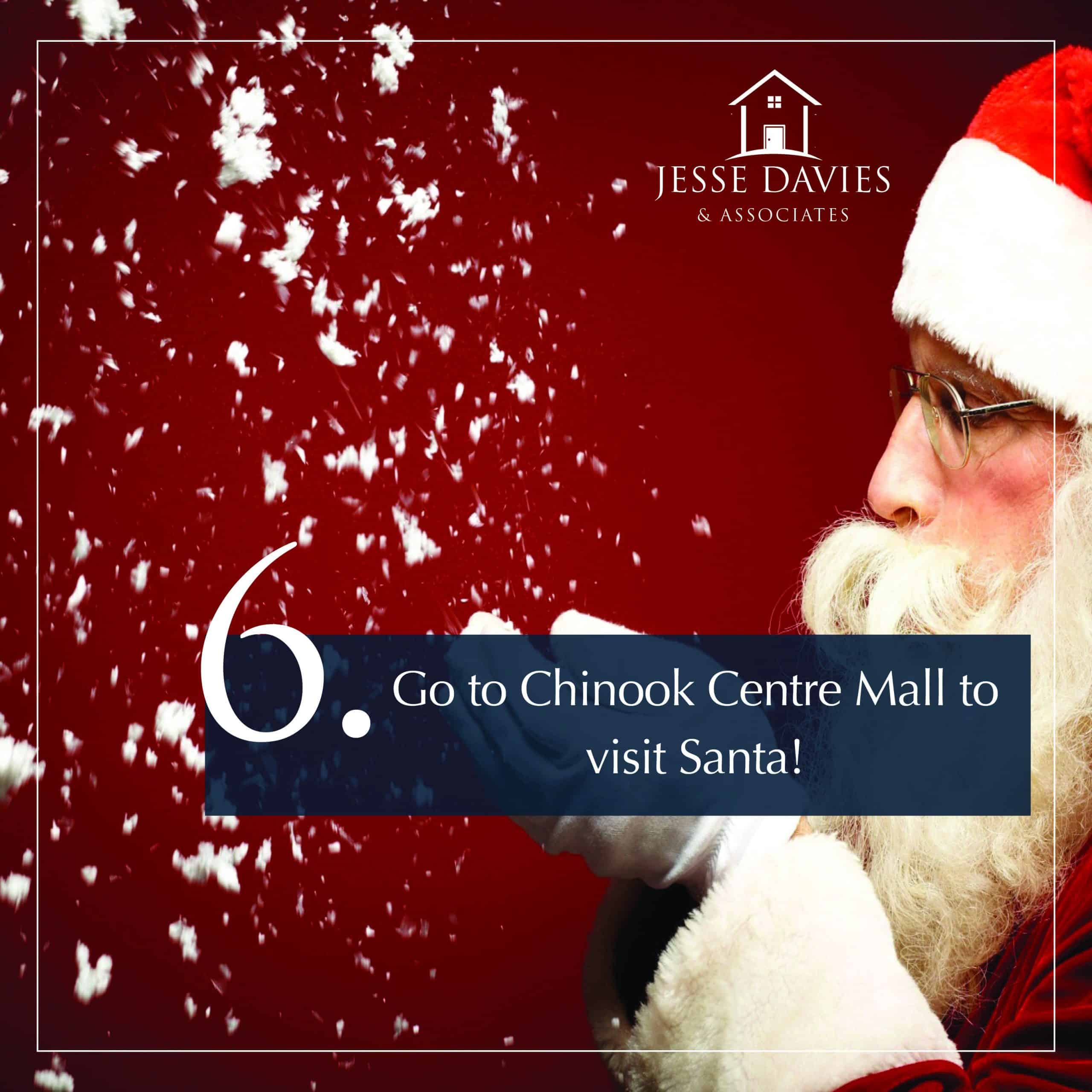 DAY 7: The Core's 150 Trees
Date: November 23- December 21
Location: The Core Shopping Centre
Decorated and lit by wonderful volunteers, 150 illuminated Christmas trees are on display for your viewing before they are delivered to local families in need.
More information: https://www.todocanada.ca/city/calgary/event/cores-second-annual-holiday-tree-decorating-event/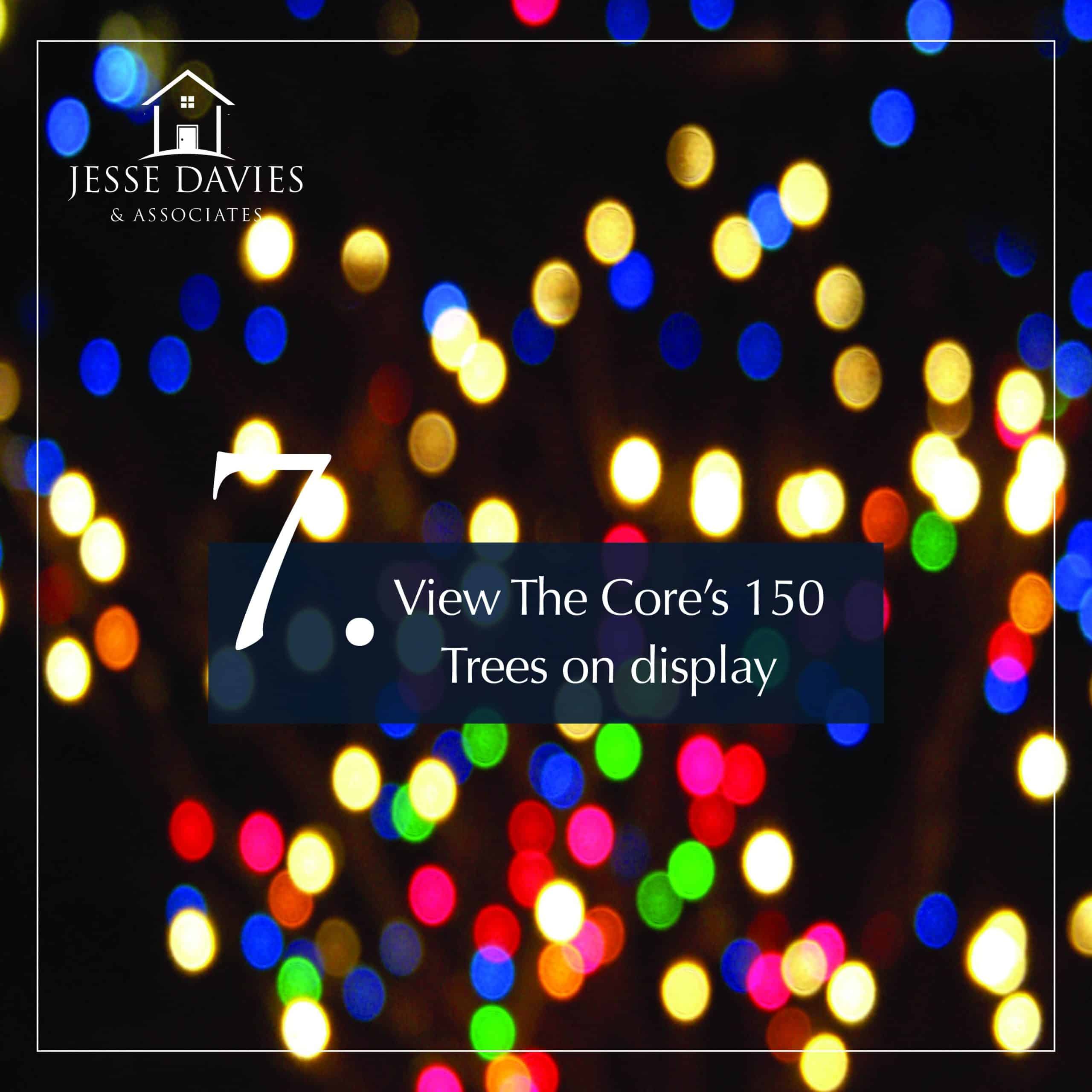 DAY 8: Christmas in Kensington
Join Kensington every Saturday throughout December to celebrate the holiday season. Enjoy complimentary coffee and hot chocolate, movies by donation at the Plaza Theatre, selfies with Santa, horse and wagon rides, a petting zoo and more! Santa will also be in the neighbourhood every Sunday in December from 1:00 pm-3:00 pm – so make sure to snap a photo.
More information: https://www.visitkensington.com/event-calendar/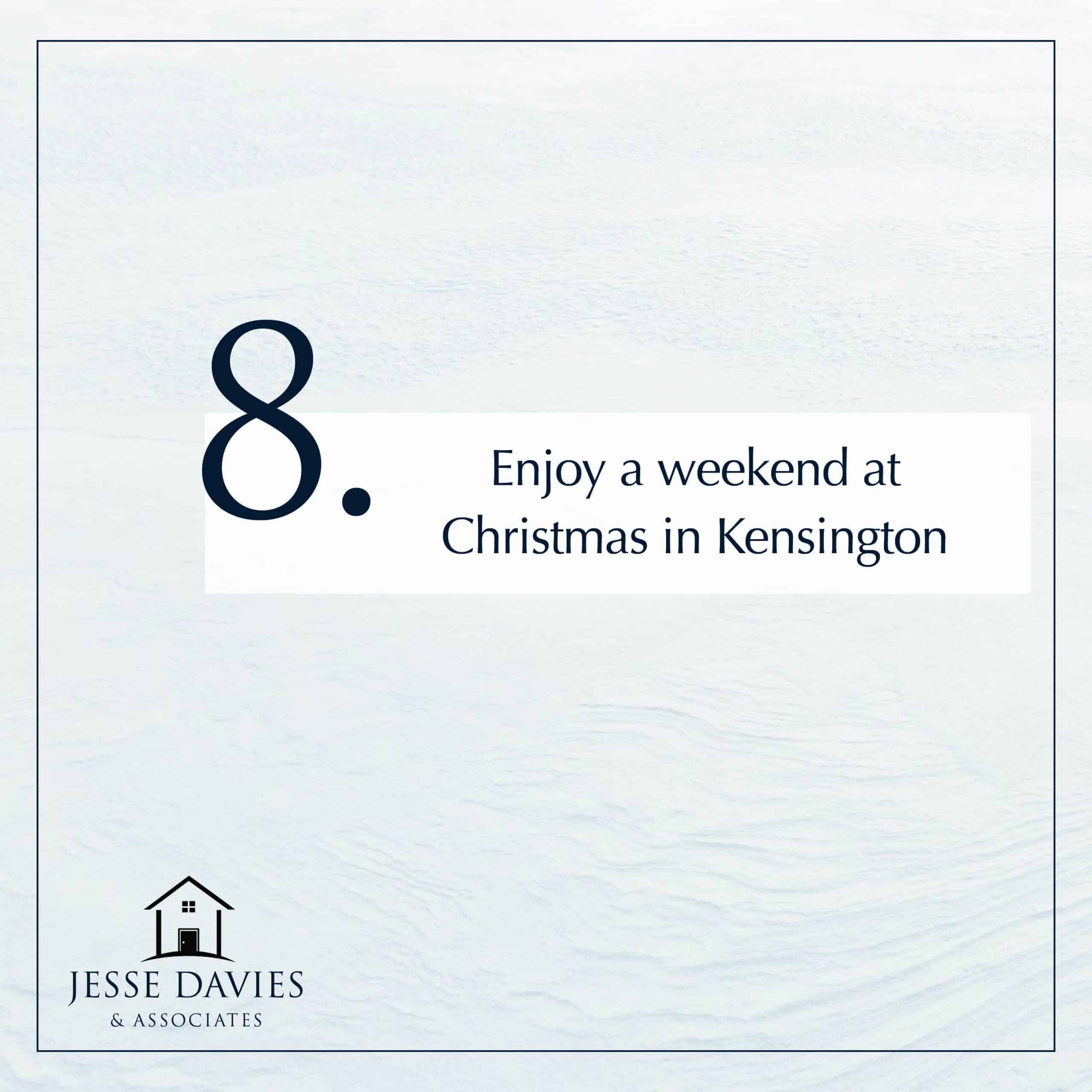 DAY 9: Market Collective Cheer 2017
Date: December 8-10, 15-17th
Location: Inglewood Warehouse 
Still have Christmas shopping to do? Check out local artisans and support beautifully made hand-crafted gifts from charming cards by the Little Me Co., beautiful jewelry by Alora Boutique, knitware by Bow Bottom Crochets, artisan chocolate and sweets by McGuire & Pretty Sweet and countless artists.
More information: https://www.marketcollective.ca/events/mccheer2017-1/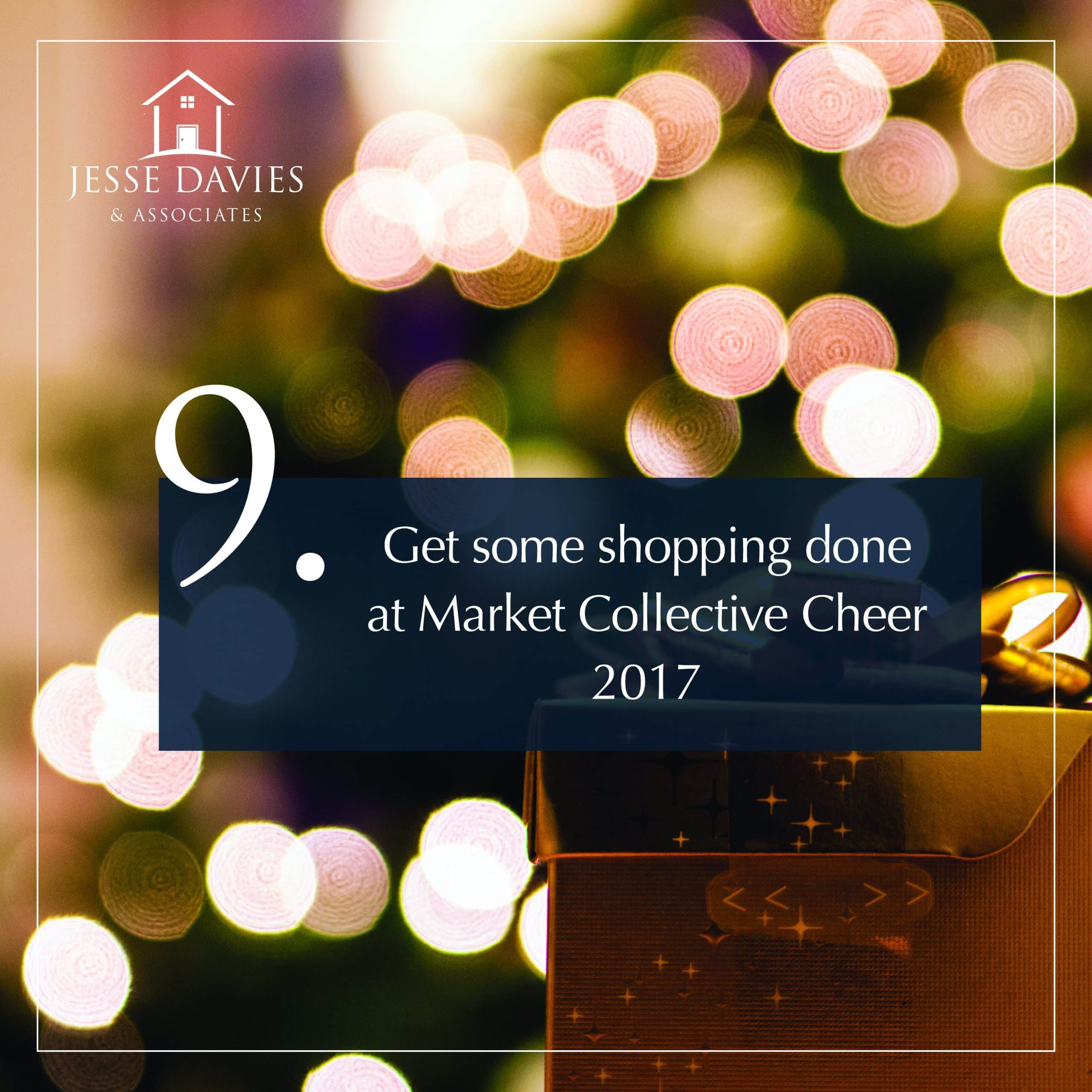 DAY 10: Skating & Cocktails at the Post Hotel in Lake Louise
Dodge the crazy crowds in Banff and the Springs, and visit this charming and European-esque hotel in Lake Louise. Owned by Relais & Chateaux, and voted one of the world's 10 most beautiful ski lodges, this hotel is superb. Bring your skates and enjoy the ice right on the grounds and afterwards hit up the Sir Norman Lounge for a seasonal speciality cocktail in front of the fire.
More information: https://posthotel.com/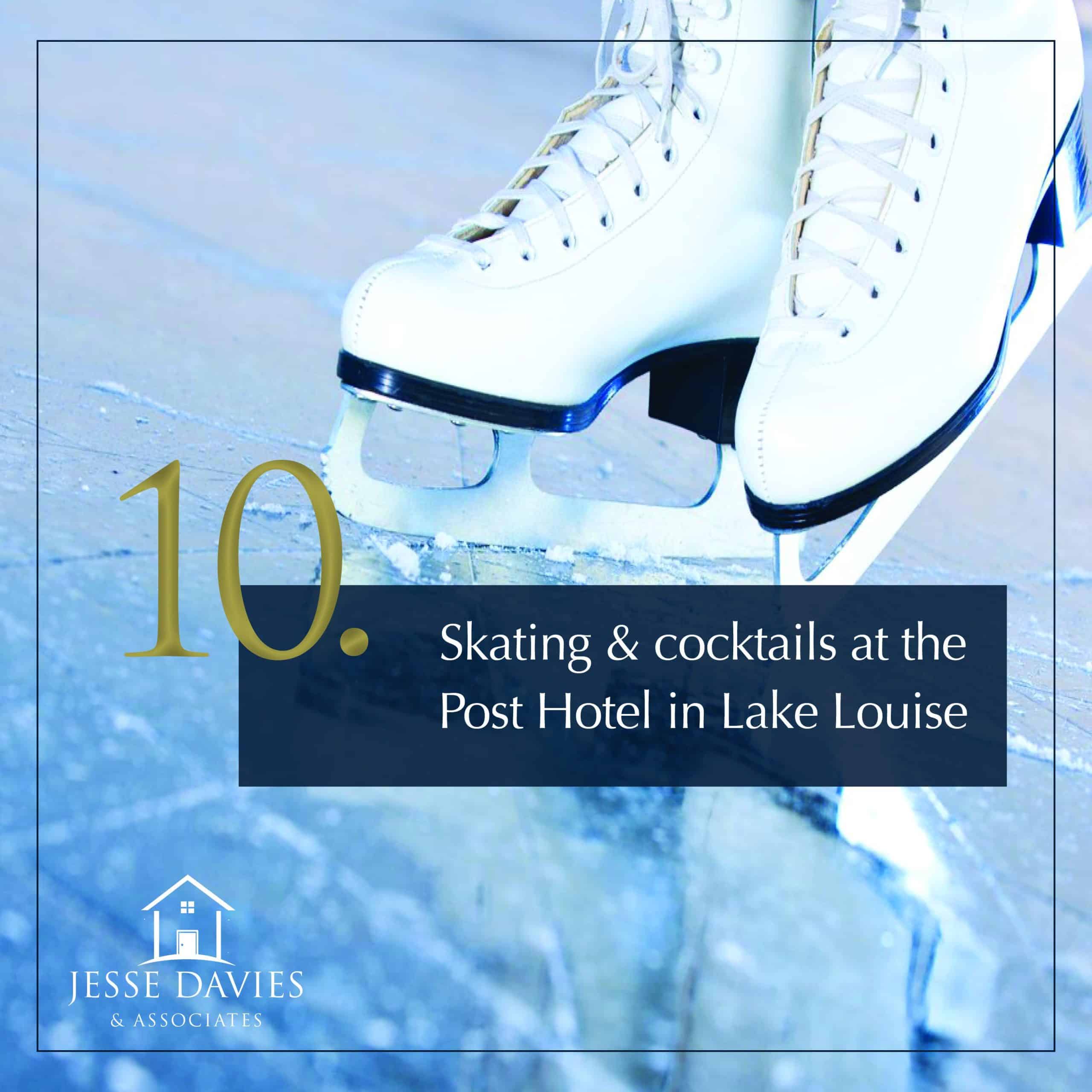 DAY 11: Make Nigella Lawson's scrumptious Eton Mess
A staple in my family on Christmas, this seriously amazing dessert is unconventional yet super festive. Creamy piles of freshly whipped cream, crumbly meringue and gorgeous pomegranate seeds… how could you go wrong? You're welcome.
Recipe: https://www.youtube.com/watch?v=27KmLvfCoRA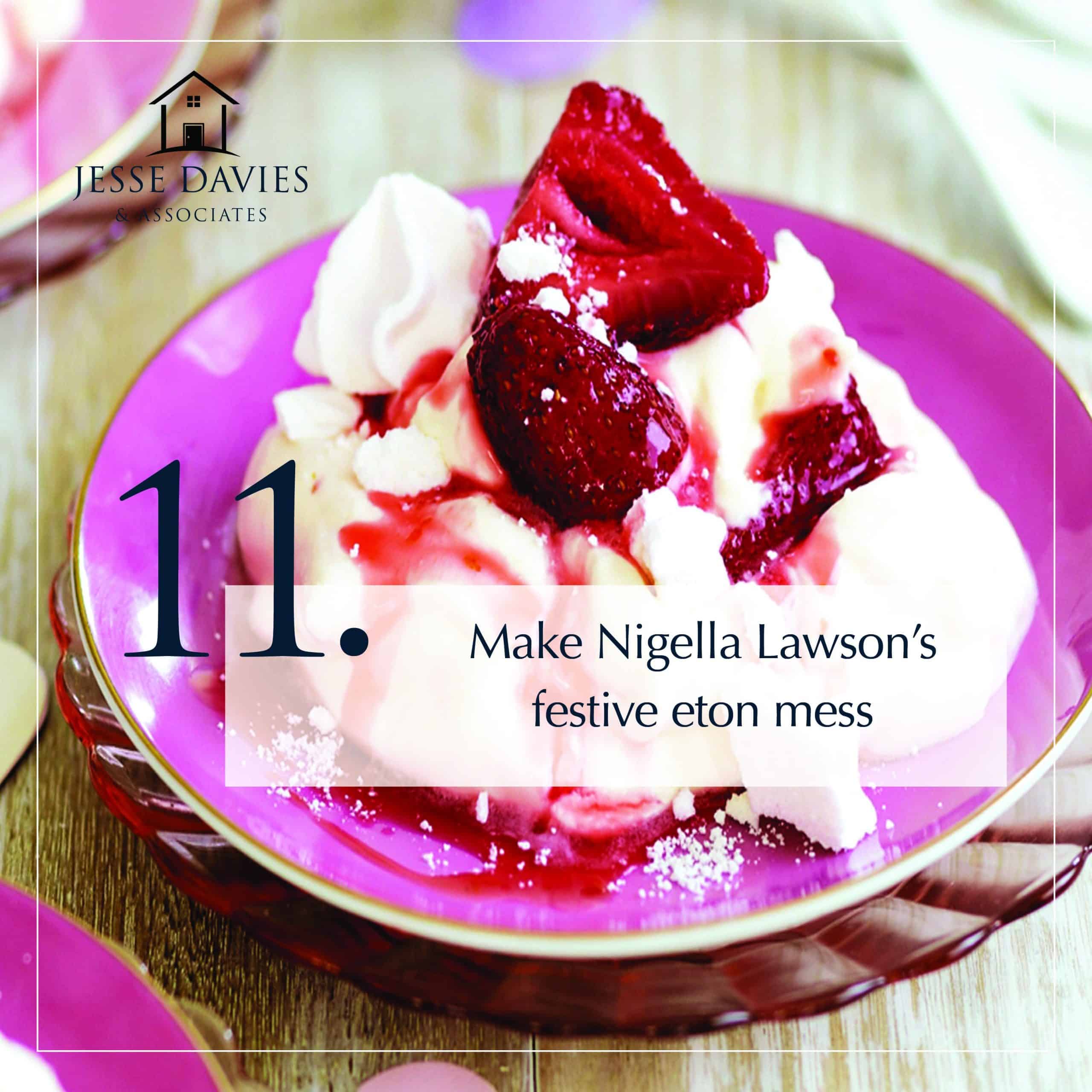 DAY 12: Enjoy time spent with family and friends
The essence of the holiday spirit is spending time with people you love. Grab a glass of wine or spritzer, grab a cozy spot on the sofa, mingle with your family and friends, and enjoy the views of your Christmas tree.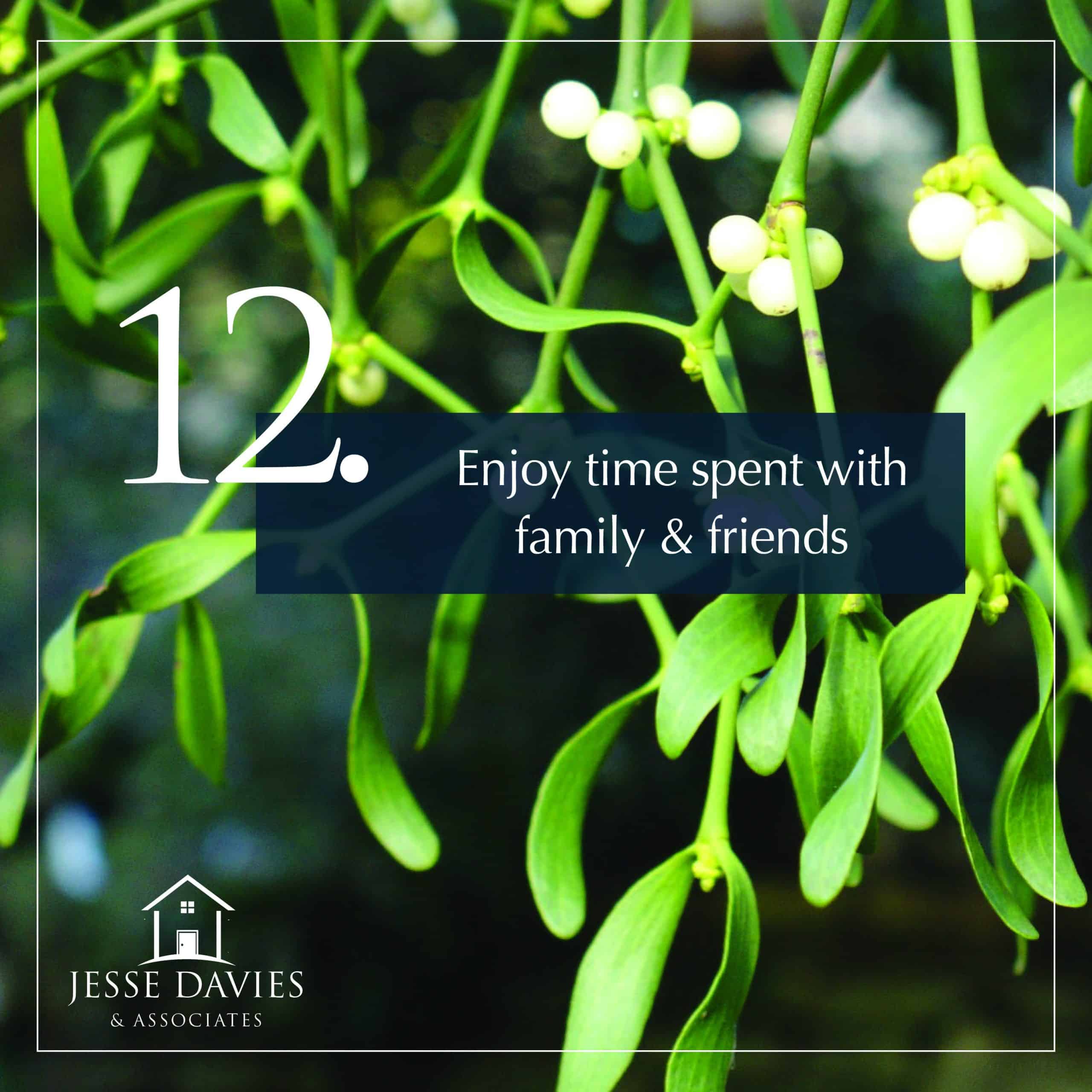 The holidays go too fast if you ask us, but if you fill each day with something exciting in this amazing city of ours, it's bound to last that much longer.
Wishing everyone a very Merry Christmas!
From, The Jesse Davies & Associates team (Jesse, Samantha & Ryan)